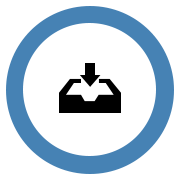 Publishing & Printing
Publishing & Printing
HARDCOVER + PAPERBACK + EBOOKS + BESTSELLER CAMPAIGNS + PRINT MAGAZINES + DIGITAL MAGAZINES
Creativity, Integrity and Transparency.
These three words drive our content creation, editorial culture and publishing mission each and every day.
We design, write, edit and publish revolutionary books, magazines and digital content that feature the most brilliant doctors, dentists and surgeons in the world.
Our publishing philosophy is to create global discoverability for outstanding doctors. Why? So prospective patients everywhere can find and engage these amazing doctors to obtain the exact treatment solutions they need to restore their health.
In order to educate consumers and empower them to make informed healthcare decisions, we publish and print innovative hardcover books, paperback books, Kindle ebooks and news magazines. Our comprehensive publishing services include interviewing, writing, ghostwriting, editing, formatting, designing, promoting, printing, marketing, distributing and branding engaging content that is easily digestible and socially shareable.
Bestseller Campaigns for AMAZON, NEW YORK TIMES, WALL STREET JOURNAL & USA TODAY
Since you have obtained the title "Dr." before your name, you already have a healthy measure of authority. Here's the problem: Every doctor is viewed as an authority. And if everyone is an authority, then NO ONE is an authority.
If your prospective patients view every doctor on the same level when considering treatment, this advantage is lost. You need to become the "recognized" expert to avoid being the "invisible" expert. When we transform you into a bestselling author, you immediately separate yourself from the competition so you can get more patients faster.
PR = PERCEPTION EQUALS REALITY
Who gets interviewed most often in local and national TV, radio and newspaper media outlets? Published authors do. Why? Because journalists perceive authors as the trusted experts on various topics they have written about in their books.
Positive publicity provides a valuable third party endorsement that further builds your trust and credibility in the eyes of prospective patients. The more you are featured and quoted in the news media, the more you are perceived as THE expert and authority. If you are perceived as a celebrity doctor or famous to some degree, prospective patients can mentally justify paying a premium for your healthcare solutions.